PAYMENT METHODS
Payment Options

At Yixing Root Teapot , We only accept major credit cards, PayPal payments and Western Union including Amex, Visa, Discover and MasterCard.

International Shipping Rates & Policies
It is of utmost importance to us that your orders are shipped promptly and with care.
Please allow 7-11 business days for your order to arrive. Please refer to the following chart shows for shipping options and associated rates.
FREE shipping for orders over $400.00 applies to orders shipping to one address.

Method of Shipping
(USA, UK, Australia, Japan, Korea)
Order Total
Under $400
$400 & Over
EMS Shipping*
$40/First 1 kg
FREE
DHL Shipping
$80/ First 1 kg
FREE
Other International locations
(depend on actual charges)

For actual charges please refer to http://www.ems.com.cn/serviceguide/e-zi-fei-biao-zhun.html or http://dct.dhl.com/input.jsp?langId=en&originCCId=CN



We do everything possible to insure that you receive your order in the most economical and timely fashion available. Most orders areprocessed and shipped within 72 hours of receipt. Orders placed on weekends or holidays are processed and shipped the next business day.Please allow an additional 1-2 weeks for special orders as certain collections may take a few extra days to receive from the artist.

We guarantee all teapots we sell are made of genuine Yixing clay no chemical included and all teapots are ordered directly from the artist to ensure authenticity.

◎We usually use EMS and DHL as carriers. Mail and delivery time is based upon the final destination
◎EMS and DHL calculate shipping charges for based on the final destination and weight of the package.

◎The free shipping promotion will be honored via a postal carrier and a ground shipping method of our choice.
Tracking Order
You can track your order by clicking on the reference link in your order confirmation email. The EMS or DHL tracking number will be posted in 2 - 3 business days.
Return and refund Policy

You could return your purchase for the following reasons:
1) If you find the product defective or damaged upon receipt, please contact us within seven days and show us photos/images to prove, and we will send a new one according to your requirements.
2) We want you to be completely happy with our products. If for any subjective reason you are not satisfied with our products, please return products within 7 days of the purchase, however, you should bear both way freight fees and we will refund purchase price(freight deducted) or send a replacement order.

Please send us an email (yixingpot@yahoo.cn)
regarding your situation prior to returning the package. This might prevent unnecessary shipping costs for both parties.

All merchandise must be in its original package and securely wrapped.

All returns must be shipped prepaid.

Please note that we are not responsible for any shipping and handling cost.

Please allow 2 to 4 weeks for processing.
Please indicate the reason(s) of your return or the purchase summary to help us better serve your needs.

Please ship all returns to:

Yixing Root Teapot
Yin zisha village ,
Dingshu town, Yixing,China
Tel: 0086-1500-6150230
Contact:Jay

Contact
Please email all inquires to: yixingpot@yahoo.cn

we will normally return your emails within 24hrs.
Package & Certificate
It is of utmost importance to us that your orders are shipped promptly and with care. All teapots will be wrapped in a traditional Chinese gift box free similar or same like the pic below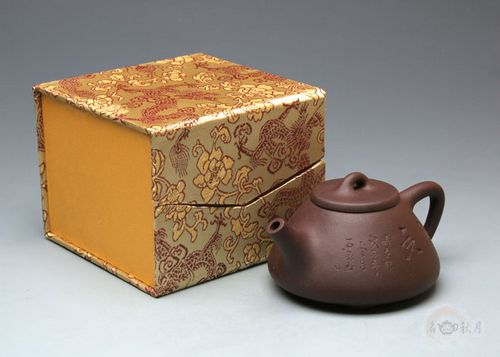 Meanwhile a certificate issued by artist is attached to prove the authenticity of teapots